Please don't play with my wall and message board thx.
I'm XRavenpawX the creator of surprizamals wiki. ( Check it out!) I love Dragonstory I've been playing it for four years and I'm on level 95. My favourite dragon is the kite dragon (Still don't have one after trying for 4years). I love the hotchocolate dragon I got it today (22/9/17 or 9/22/17). I have been trying to get a diamond dragon since I unlocked it, but still no diamond dragon. I even have a habitat for my future diamond dragon. I also really like the neo bubble dragon. Everytime I get one I'm happy even when I already have nine. I really addicted to dragon story.
Some of my favorite dragons are
Kite
Poinsettia
Siamese
Neo pink
Hypnotic (only baby)
Familiar
Black cat
Just to name a few
If you want to find me anywhere else:
Animal Jam account: Cutepineapple56
Fandom account: XRavenpawX
I don't do social media.
NOTE: In school term I won't be able to play or do anything on fandom or animal jam since I'll be at school from when I wake up to 3:40pm (Queenland, Australia time)
Bye bye xxx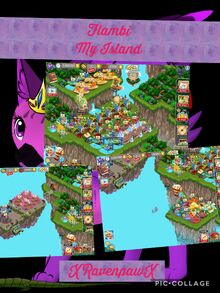 Community content is available under
CC-BY-SA
unless otherwise noted.