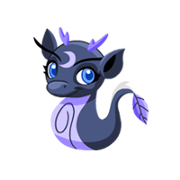 Hi there!
If you want to know my info. of DS and not of the wiki DS, you should read more, but if you dont want, maybe you shouldnt be reading this.
Well here are some questions:
1.In which lv are you??
1.Well, Im in a lv. more than 30(I dont have my DS here so then I will post it)
2.Which is your favourite dragon??
2.My favourite dragon is the Kitsune dragon(Adult Form) and the Elf dragon(Baby Form)
3.Who was your 1st friend in DS??
3.My 1st friend was Nutter, she quit the game, because she couldnt have DS.
4.Do you have any sis or bro in the game??
4.Yes, I have a sis in the game, she isnt in a lv more than 30 so she dont have the Artic Island like me.
And if LoverGirl tells you that I have a bro in the game, she`s confuse, I told her but a million times but she dont listen to me.
5.How is/was called your 1st dragon and what type and lv is she/he?
5.My 1st dragon, is a Fire dragon, call Pompi(the game selected the name) and he is in lv 10.
6.Which dragon is your favourite to fight in the Arena??
6.My favourite dragon to fight is Aurora my Aurora dragon lv 10, she never has to heal and she always wins.
7.How did you discover the Arena??
7.Well, I have a friend that have an iPhone and she plays DS on her iPhone so she had the Arena before me and when I asked her she told me ALL about it and I was like"I want one Arena!!"
8.Why you installed DS?
8.When my mom bought an iPad she told us to install 1 game and when I saw DS I couldnt install another game, because I found the game perfect for me.
9.Did your sis copy your idea of installing DS in another iPad or iPod?
9.When I show her DS she found MS(Monster Story) but she didnt like it too much so she deleted.
10.How many questions would you answer??
10.Well this was the last question I would answer.
So hoipe you like my info. an if you would like to add me in DS game, my name says my ID (ID:Stella20486)
I would try to write more the next time.
Love,
Stella20486(Aphrodite) ;)
Community content is available under
CC-BY-SA
unless otherwise noted.